We're Hiring Licensed Journeyman Electricians!
Are you a licensed Washington State Commercial Journeyman Electrician with a clean driving record? If so, we've got the job for you here at Anacortes Electric!
Upload your resume to apply today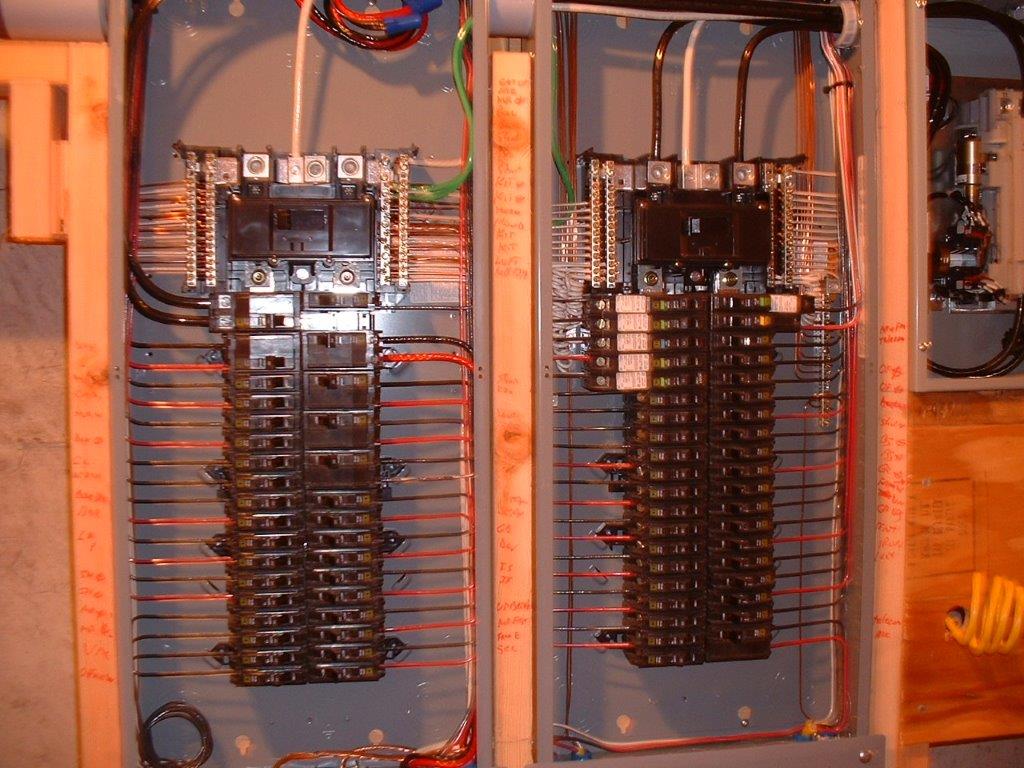 We're looking for journeyman electricians who have experience in residential and commercial electrical systems, including new construction, remodels, troubleshooting, and service repairs. You must be able to perform all the physical duties associated with being an electrician in the construction industry. The majority of work is in the Anacortes area and surrounding communities. Travel to and from work sites is provided in company work trucks and vehicles.
Wages are $35.00 per hour to start but the position can pay a higher hourly rate depending on experience.
Note: We will consider hiring a residential journeyman with commercial experience but we prefer an EL01 licensed individual.
About Us:
We're full-service electrical contractors, serving Anacortes, WA, and the surrounding areas. We pride ourselves on providing quality work and service to our customers. Plus our owner, Kris Hansen is on the cutting edge of innovation, including inventing the Handi-Hoop and more! For nearly 40 years, we've been known for providing Anacortes and beyond with trustworthy electrical work done to the highest standard.
About You:
You're reliable and honest. The little things are important such as showing up to work even when you think you have better things to do (I depend on it). Also, hopefully, it's standard practice for you to treat others the way you hope to be treated (customers depend on it). Simple? Sure it is. Always easy?…No.

NOTE: There is nothing wrong with days off as long as I am aware ahead of time.

You pride yourself on attention to detail and you are serious about quality. As a Journeyman Electrician, we don't (or at least we shouldn't) need to tell you that the details really do matter. You're meticulous, thorough and proud of your work. You enjoy seeing customers happy and take pride in the recommendations that are sure to come. You take safety seriously and see it as more than just another rule to follow.

You love doing things efficiently and independently. At Anacortes Electric the work that you do will have a vital impact on the business. We believe that trusting and appreciating our employees is one important way to ensure that the work being done contributes to our goal of being a "problem free" electrical contractor.

Things You Might Do

Work on residential and commercial new construction and remodel projects.

Work on real estate development projects performing site lighting and utility installation.

Perform LED lighting retrofits for residential and commercial projects.

Perform service calls for new and existing residential and commercial customers.

Meet with customers to look at potential jobs and provide information for estimates.

Take "before and after" pictures.

Keep good track and good records of all relevant portions of the job [details are important…e.g. (worked on a receptacle…east end of west wall in upstairs north bedroom…breaker # 1)

Complete the administrative work related to your projects including the tracking of materials and completion of billing criteria.

Create reports, estimates, order lists etc. associated with the work of the business.
Does this sound like you? Contact us today to apply.